When you think about it, the tires on your car are the only thing made to interact directly with the roads. You need your car's tires to always be issue-free so that you can get the best performance possible out of your car, both functionally and for your safety. Driving on old or worn tires is never a good idea and can lead to issues throughout your vehicle. At Germany's Best, our certified mechanics provide top-notch tire services & a wide selection of new tires designed to help you get the best out of your German car. For years we've continued to proudly be the Oakland area's leaders in German auto maintenance.
Taking care of your tires can go a long way towards maximizing both the quality of performance and the lifespan of your car. By keeping up with tire services or replacing your current tires as needed, your car will enjoy benefits including:
To help get the longest lifespan out of your tires, our team also handles all necessary tire and wheel services including:
We will always work with you and give our honest opinions, so you can decide what's best for your car and your budget when it comes to tires.
At Germany's Best, all our mechanics have decades of experience working with German vehicles and know how to properly service tires for all models of: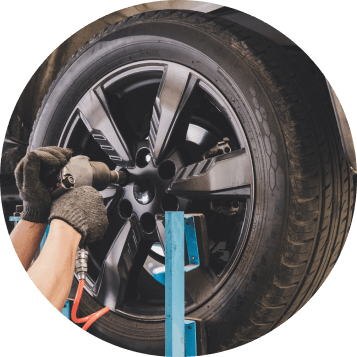 Our team knows exactly what tires will help you get the features you're looking for out of your car.